Charlotte is the tote bag that started it all. She's the perfect size for carrying books to a book club or Bible study meeting, or for keeping everything corralled for a day out and about.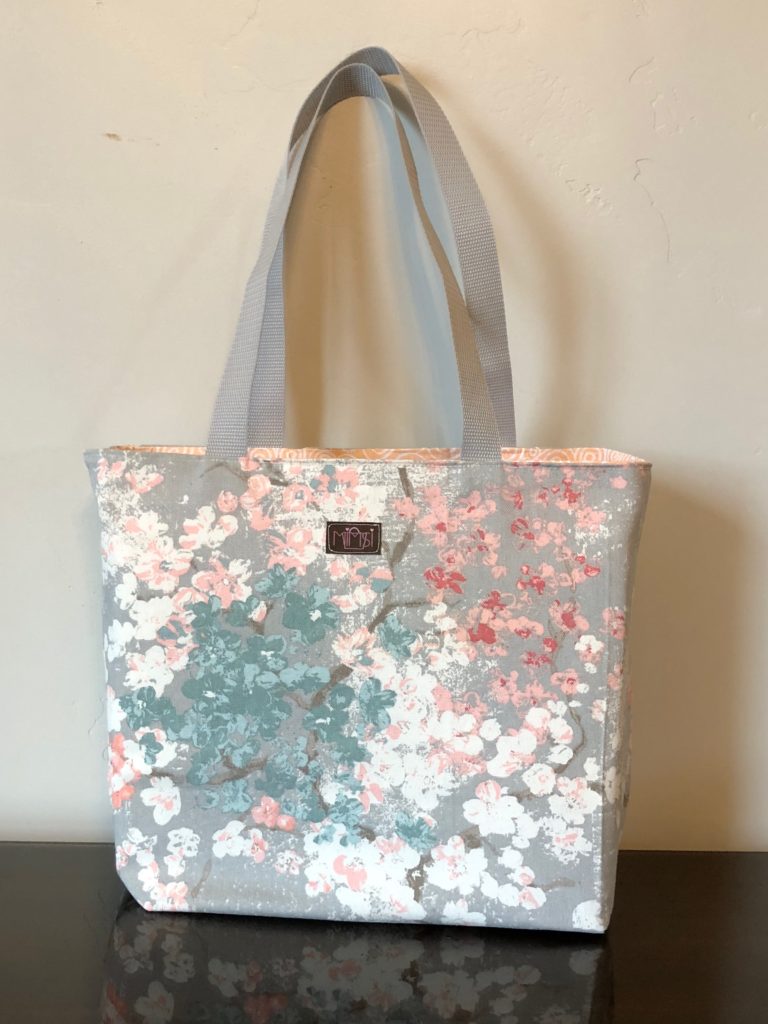 Made from heavy-weight home decor fabrics and stiff interfacing, this tote can take whatever you want to throw in her – and still fold up to be tucked away when you are done.
The straps are set at just the right length to let the tote fall perfectly – and comfortably – under your arm to carry everything you will need for the day.
Features of our Charlotte Tote Bag:
Your choice of closure – magnetic snap. velcro, button & loop or none at all!
Velcro closure on large pockets (small pockets upon request)
approx 11.5″ x 5″ x 11.5″ tall – just big enough, but never bulky!
stiff interfacing helps to hold its shape
optional removable stiff bottom for carrying heavier items
fully lined in medium or light-colored fabrics (helps you find everything!)
comfortable & easy to carry – this tote just tucks under your arm
easily folds up when you are done
 If you want an extra stiff bottom (for carrying books, etc), please let us know when ordering, as there is an extra charge of $8. 
Due to the nature of the heavier-weight fabric, most are dry clean only. We generally use 100% cotton, and it will shrink if washed in warm water & dried in a heat dryer. We recommend spot cleaning these bags, and dry cleaning if necessary.
---
Charlotte is our medium sized tote bag. For our other book totes, visit the Tote Bags category.
All currently available bags can be purchased in our Etsy Shop.
---
Below are some examples of Charlotte Tote Bags from the past. *not all fabrics are currently available